For the sixth year in a row Naked Girls Reading Chicago presents your opportunity to get in on the international excitement.  If you've ever dreamed of being a reading naked girl, now is your chance.  Or, if you just wanna come be a part of the audience and listen to beautiful girls reading naked, this is also your chance.
Participants get in free and get the chance to win a fabulous prize package worth over $300.  Audience members, well you just get to be awesome.
To participate as a reader*, email michelle@michellelamour.com for details.
RESERVATIONS RECOMMENDED. MAKE YOURS NOW BY CLICKING HERE.
August 8TH AT 7 PM – $20 in advance (or 2 for $35). Prices higher at the door.
Everleigh Social Club – 939 W Randolph in Chicago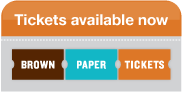 *participating readers must be 18+ and present as female.
---
Chapter One
Naked Girls Reading began in Chicago in March of 2009.  We currently hold our events once per month at the Everleigh Social Club (939 W Randolph).
For the NEXT EVENT go to the CALENDAR.
CLICK HERE FOR CHICAGO NEWS or stay connected with our local CHICAGO chapter at any of the following feeds: