Cassanova vs. Tyson

Neruda vs. Stallone

LOVERS VS. FIGHTERS

Get your ringside seats for the Battle in the Buff as your Chicago Naked Girls throw down about all things passionate. Tussle with love and take jabs at anger. These girls will have you against the ropes with some of the most famous lovers and fighters of all time.
See you May 16th, 7pm (doors at 6:30) at the Everleigh Social Club. Reservations are highly recommended.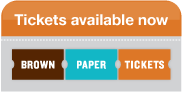 ---
Chapter One
Naked Girls Reading began in Chicago in March of 2009.  We currently hold our events once per month at the Everleigh Social Club (939 W Randolph).
For the NEXT EVENT go to the CALENDAR.
CLICK HERE FOR CHICAGO NEWS or stay connected with our local CHICAGO chapter at any of the following feeds: