The Naked Girls of New Orleans are serving up stiff drinks, cocktail recipes, bar stories, libation lore and so much more.
Join Michelle L'amour, Bella Blue and Charlotte Treuse as they get naked at Scott Edwards Gallery for a very special edition of Naked Girls Reading (New Orleans) as we crack ice and crack open a few books all about Cocktail Culture.
Ticket price includes drinks.
July 17TH AT 8 and 10 PM ONLY $20 in advance ($25 at the door)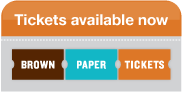 For the NEXT EVENT go to the CALENDAR.
CLICK HERE FOR NEW ORLEANS NEWS or stay connected with our local NEW ORLEANS chapter at any of the following feeds: