It's the sexiest holiday tradition ever! Join us for the THIRD ANNUAL naked reading of Dickens' classic, "A Christmas Carol".
The New Orleans cast (featuring Michelle L'amour and Bella Blue) puts the ASS in Classic by reading the original "public reading" version edited by Charles Dickens himself.
Let us unwrap our gifts for you!
NOW AT THE ALLWAYS LOUNGE (2240 St. Claude Ave)
DECEMBER 13TH AT 10PM ONLY $15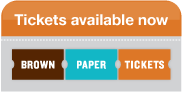 ---
For the NEXT EVENT go to the CALENDAR.
CLICK HERE FOR NEW ORLEANS NEWS or stay connected with our local NEW ORLEANS chapter at any of the following feeds: